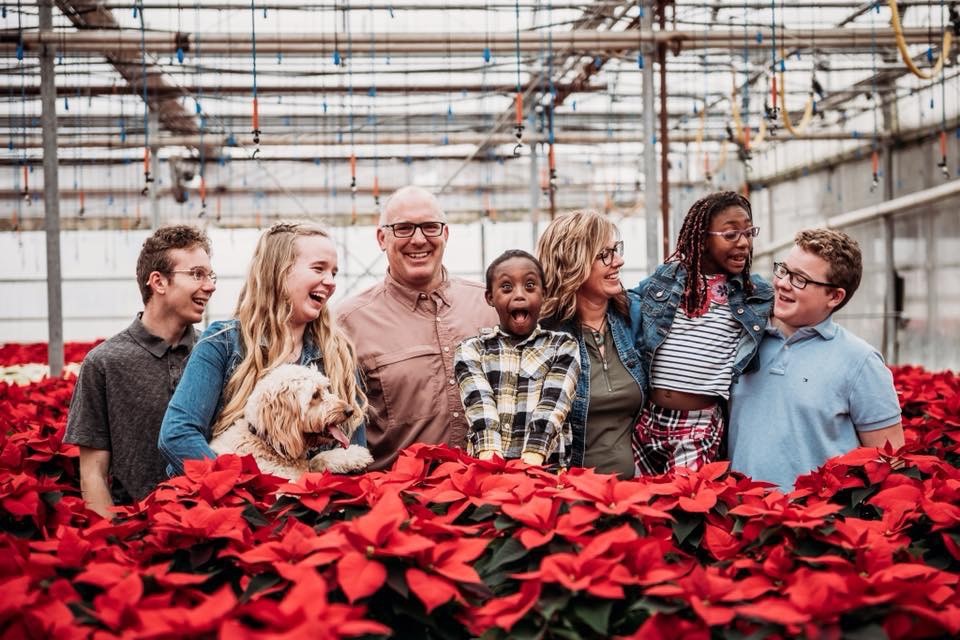 The day that we said "YES" in May 2014 changed our lives forever.
We were in the process of our second adoption from Ethiopia. This included mountains of paperwork, visits with our adoption practitioner, expired home studies and police checks, doctor appointments, and waiting for ministry approval. We were eagerly anticipating "the call" from our agency.
On May 13, 2014 we received "the call"! We immediately fell in love with the precious little boy with beautiful big brown eyes that stared at us from the computer screen. We could barely contain our excitement as we spoke on the phone with the director of our adoption agency. He wanted to know if we would consider this adorable little boy as a possible match for our family. Without hesitation we were ready to say "yes," but our director calmly said, amid our excitement, "Just wait, Anna. They think that he might have Down syndrome." Nonchalantly, I replied, "Oh, okay." He kindly encouraged us to take the weekend to think and pray about our decision. That is exactly what we did.
Our decision did not change, even though this scenario was not in our original plans. We had completed a pre-adoption "checklist", and it saddens me to say that we did not check off the box for accepting a child with special needs. We were approved for a child with "minor physical correctable needs". We are so thankful and humbled however, that God had other plans for us!
After waiting for ministry approval (again!), more paperwork, and court dates, we finally brought our son, Seber, home after an agonizing two year wait. Seber adjusted incredibly well to his new family, country, climate, (although he was not a big fan of Canadian winter weather at first!), language, friends, and many other major changes in his life. He has learned so many new things and every day he astounds us with his many abilities! He has learned sign language, how to read (sight words), and how to speak a whole new language! He loves all sports and he loves playing with his four older siblings. Every day he is proving what the world thinks about people with Down syndrome is wrong, and we are so proud of him!
While recognizing the terrible grief, trauma, and loss that goes hand in hand with adoption, we also believe in the sovereignty of God and that He chose Seber to be our son. Seber has taught us so many things. He has taught us about forgiveness, unconditional love, patience, and how to have a more positive outlook on life by enjoying every moment. He shows us an unlimited amount of daily affection (he loves hugs, and kissing my hair!), and he never ceases to make us laugh. We have a strong supportive community within our church, school, and with the Down syndrome community. We have learned unconditional love and the importance of belonging for those with special needs and the important role that individuals with Down syndrome play in society.
We cannot imagine our lives and what our family would be like without our son, Seber. We are so thankful that God brought him into our lives because, for our family, he's a perfect match!
Anna Vos is blessed with five precious children and a wonderful husband whom she has been married to for twenty-five years. She loves keeping busy with a variety of different things as a stay-at-home mom. Prior to her twenty year maternity leave, she taught grade five at Halton Hills Christian School.