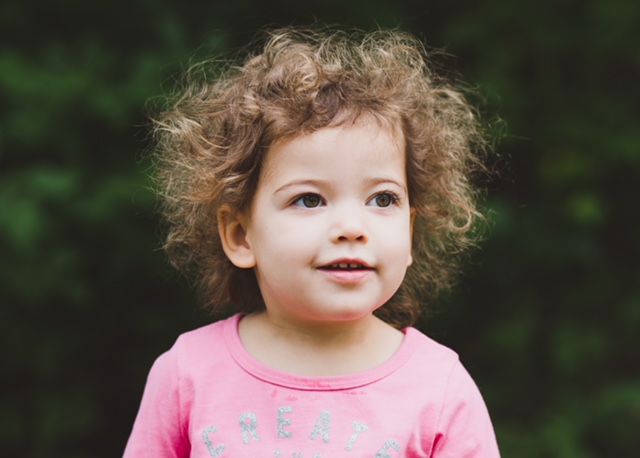 At some point in adulthood, everyone needs a toddler in their life. Those belligerent little darlings. The things they say. The things they do. The mirror they offer into our own idiosyncrasies. This fleeting time of inane obstinacy. Defiance for the sake of defiance. Toddlers are, after all, miniature human beings learning how to regulate their emotions. One minute they're up, the next they're throwing a tantrum and crying hysterically, before tears dissolve into giggles – they were down, but now they're up again! – at the sight of something as plain as a hat, or a sister, or a fluffy bunny rabbit you've made to hop up and down. Silliness reigns in the world of the toddler, as does autonomy of self. What begins as an "I do it" during the second year becomes a full on challenge of who exactly is the boss around here and what are the boundaries, if such a trivial thing as boundaries even exists, anyway.
Toddlers like to try on phrases and ask questions that make you blush or burst out laughing. Case in point, on our way to Sunday dinner at Dan's parents' house, Dan and I were engaged in a serious conversation about our jobs, our futures – real adult stuff – when Penelope pipped up from the back seat in her sweet little voice, "Daddy! Are you wearing pants?" She was genuinely concerned, so he assured her he was.
For the record, Dan normally wears pants, and there had been no aforementioned pants conversation that either one of us was aware of. Who knows what's going on in that exploding synaptic toddler mind of hers? Pants or no pants? That is the question. I guess, in fairness to Penelope, Sandra Boynton characters are constantly putting clothes on the wrong body parts, or not at all, and these are the books we read to our children, the half-naked animal role models we portray, so of course she's confused. Dan asked her back, "Are you wearing pants?" Her "yes" was confident in reply, and you could tell there was a satisfaction in knowing that she and her daddy had both got it right: pants for Sunday dinner, check!
Toddlerhood is also a unique time period in our lives where we seem to have a beautiful and simplistic window onto the world, because you see, the toddler sees things as they are; each new specimen of life (living or not) is a novel delight to their nascent senses. Second case in point, while changing her diaper, Penelope exclaimed, "Look at this, mommy!" holding up a piece of yellow Play-dough she'd be moulding in her hand, "this is beautiful!" and she stretched out the word beautiful, as though marvelling at its syllables as well.
Later, while bathing, and though I was downstairs clearing the dishes, and she was up with her dad, I could still hear her excitement, "Hey! I made bubbles with my bum!" Ariel, her seven-year-old sister, deeply appreciated this comment.
There is the trying on of words and phrases, and a great appreciation for an ever expanding world, and then there are the lived experiences; especially those you'd rather forget, like closing a finger in a doorway or falling off a stool or bothering someone bigger than you and getting bopped on the head for it. These hard won insights, also known as "learning the hard way", are frequent during the toddler years. Maybe that's why these are the years we mostly, if not completely, forget – in the name of self-preservation? Though surely, we retain the muscle memory of our falls, the sensory experience of burning fingers that time we took our mittens off in the cold; or the taste of chalky earth, the sting of soapy bubbles in our eyes. These memories come early and stay with us, I'm sure of it, even if we don't completely learn or want to unlearn how to avoid them.
A memory I will certainly keep with me forever from Penelope's toddlerhood years, in addition to her pleasant disposition, affable personality, our hikes in the woods, library time and gymnastics classes together, will be the time she shoved a raisin up her nose just to see what would happen.
I was driving along, completely ignoring my children in truth, as all good mothers do, and listening to an audiobook at that, (Girl, Stop Apologizing – I'm not!) when I heard a sob from the back seat. A quick look in the review mirror revealed Penelope was distressed.
"Ow, ow, OW!!!!" she wailed.
"Penelope! Penelope! What's 'ow'? What hurts? What's the matter?"
I gave her a lunch box of snacks to keep her entertained. I shouldn't be getting disturbed right now, but I'm feeling less annoyed, more concerned as her distress is genuine.
"Right here!" points to nose, "the raisin!"
"What!? Did you put a raisin up your nose? Is there a raisin up your nose!?"
"Yes! There's a raisin up my nose right here." Wail, wail.
Now, I have to tell you. I'm grateful for this kid's competent verbal skills. I'm less impressed with her research methods.
"Okay, don't worry! Mommy will get it out," I say out loud. Inside, I'm saying what the fuck am I supposed to do now?
I decide I need to assess the situation and so I pull over into a Tim Horton's parking lot. Thank god for Tim Horton's everywhere. I tilt her head back and can see the raisin, barely. She's stopped crying, and I stick my finger in to try to get it out, and it's immediately evident this is a rookie mistake that will accomplish nothing. Think Adelle, think. I call Dan. He doesn't answer. I text him, EMERGENCY, ANSWER CALL. He picks up this time. I let him know it's not really an EMERGENCY emergency, more of an inevitable emergency if I don't do something quick.
I have two children in the car with me. We were en route to one of Elyse's appointments when the wrinkled fruit and Penelope became one.
Dan has no good ideas and is as perplexed as me. He suggests going to the appointment and asking if they have tweezers. Being the parent not directly responsible for the raisin kid, he, appropriately – not too flagrantly – finds the situation funny. I hang up with a new action plan in mind. I WILL make it to the appointment, but first we will stop at a pharmacy, buy tweezers, and extract a mucousy raisin.
I don't need to tell you I got the raisin out, though I did, with some tears and much protestation on the part of my toddler. What I do need to tell you is more of a question: is this going to happen again? Or will she have learned her lesson? Will I ever feel comfortable putting raisins in her lunch pail for her to snack on again? Only time will tell and perhaps none of us will ever understand the intricacies and mysterious ways of the toddler.
On our stroller walk to pick up her sisters later that day, I offered Penelope a snack. She took it, then didn't want it, then ADAMANTLY demanded it back, then refused it again a short while later, as though insulted I would ever have given it to her. I couldn't help myself, "Penelope, you crack me up!" I could tell she liked that line, and was mulling over its meaning.
"No," she said, "you crack ME up!"
Whatever you say, Penelope. Whatever you say.