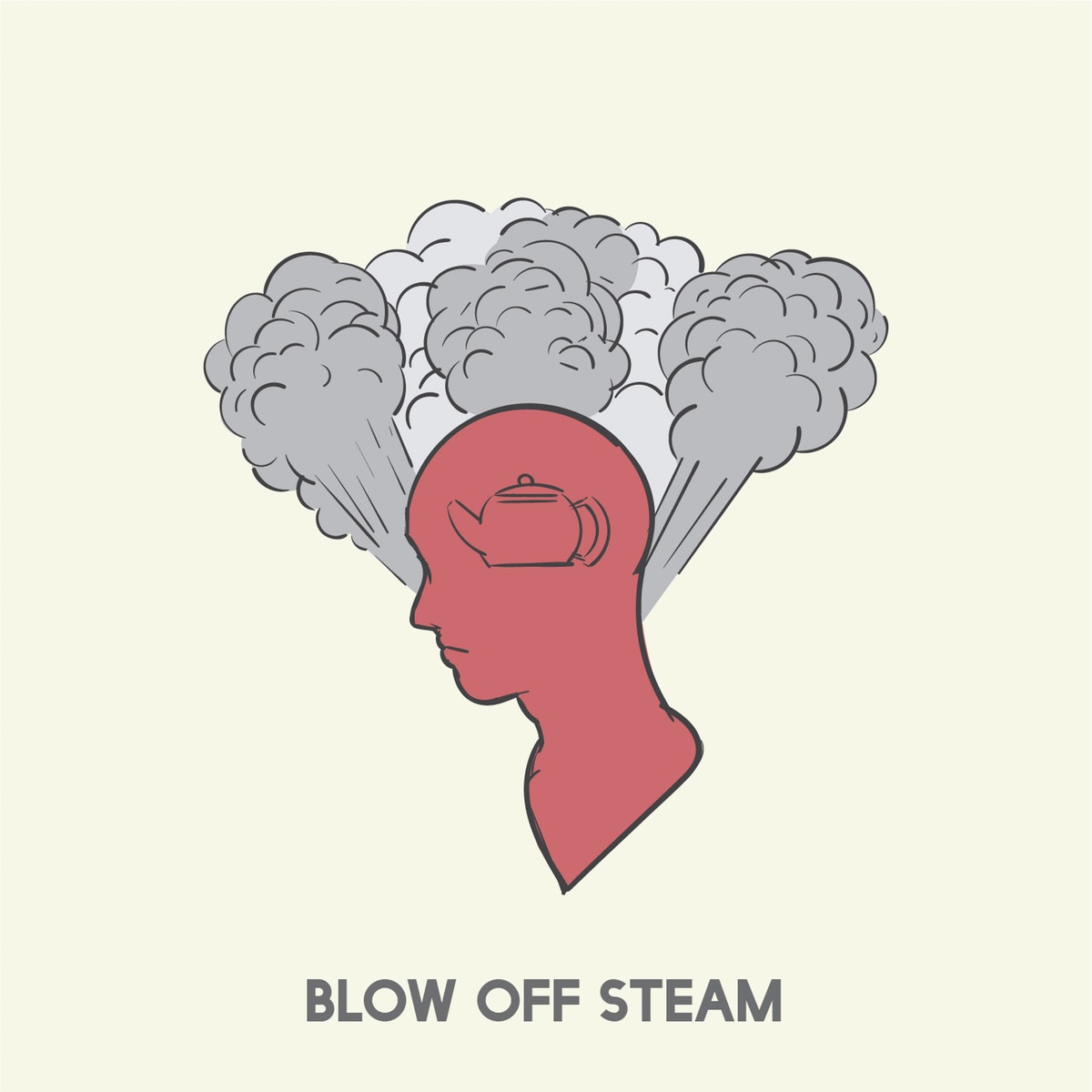 The day started off innocently enough. I got up early, answered a few emails. Dan and I were chit chatting in bed, neither of us ready to commit to fully waking up. I finally decided to get dressed, and started pulling through the clean laundry basket looking for a particular pair of shorts. When I couldn't find them, I felt a tinge of annoyance, but – no big deal – I'd fold all the laundry and they'd be sure to turn up. Thirty minutes later, with the weekend laundry now folded and put away, there's no sign of the black shorts I'm looking for. I'm questioning Dan, has he seen them? Could they be in one of his dresser drawers, what about the girls' room?
I'm pulling out stacks of pants from my closet, emptying my drawers, acting frantic and growing frustrated.
Dan lovingly attempts to sympathize. "That really sucks. Remember when I lost my raincoat?" I do remember when he lost his raincoat, and the point he was trying to make was that it eventually turned up, but that was months later when the idea of checking his golf bag in the garage finally occurred to him. I clearly didn't have months to waste! Why would he even bring that up? Why doesn't he get out of bed and help with folding the laundry and cleaning up this messy house so I can find things. That would be helpful.
I traipse down the basement steps to the laundry room and search the girls' dressers – nothing. I look through empty laundry baskets, and behind chests on the floor. I'm literally down on my hands and knees crawling around. For some reason, I can't let this go. I'm losing it. Clearly the problem is we have too much stuff, piles of things everywhere and I need to prove I'm still in control by finding this one thing.
There's a neatly organized pile of Ariel's socks and underwear on the bed that I have sorted, and while I jet back and forth putting away the girl's other clothes, I ask Ariel to please put away the small pile. She makes a half-hearted attempt to scoop it up with one arm, and the contents spill out onto the floor. We laugh, but then when I come back in the room and see her pile, the one she was supposed to have put away, placed back on the bed instead of in her drawer, I tell her to get it done – all the laughter drained from my voice.
If I could have paused here for a minute or two to consider I've been up since 6:00 am, it's now past 8:00 am and I haven't eaten (a major faux-pas and contributor to my mood) then maybe the scene that happens next could have played out differently or at least been less predictable.
On my way down to the basement, I pass a rogue elastic – Ariel's hair elastic – so I call to her to please pick it up and put it away. We make eye contact, as though that seals the deal, but when I come back upstairs the elastic is still there. As I stare at the elastic on the step, out of place and glaring at me, I snap.
"ARIEL PURDHAM GET OVER HERE AND PICK UP THIS ELASTIC RIGHT NOW! AND CLEAN YOUR ROOM – IT BETTER BE SPARKLING!!!"
I'm raging. I rattle a toddler-sized plastic Ikea chair against the floor for effect, like a chimp making an aggressive display.
Ariel stares at me wide-eyed. She sits immovable at the kitchen table, looking at me.
"GO! NOW!"
I storm upstairs and out of view, planning to tear through every single one of my drawers until I find my black shorts. I yank open the first drawer within reach – my pyjama drawer – and there are the black shorts, sitting plain as day on top of the pile. I was the one to have put them there the night before, mistaking them for pyjama bottoms. I silently pulled the shorts on, still brooding, and went into the bathroom to splash water on my face. As I leaned over the sink and looked myself in the mirror, the idea hit me. Rage in all of its forms: choosing rage, being rage, feeling rage is "I don't care." Rage is I don't care. Love, on the other hand, is I do care, let's figure this out together; love is acceptance and patience. Love is "I care."
As soon as the realization set in, my anger and frustration melted away, because I do care.
I went to Ariel and apologized. She hadn't made things easier on me, but there were a million other ways I could have handled the jobs I needed her to do that didn't involve yelling and raging.
Love is choosing the hard way. Love is putting in the work.
It's obvious to me (especially now that my lost thing is found, and I'm no longer tired or hungry) that I was projecting my rage onto Ariel, but I couldn't think about that in the moment. Rage is blinding and all-consuming, and rage doesn't care.
I remember hosting a dinner party once with two other couples and the discussion somehow shifted to the wives' dispositions. My friend's husband spoke up, "Oh, she rages!" he said of his wife, then proceeded to tell us a story of his wife throwing something down a staircase. I didn't know if she would want to kill him later for saying that or not. I did know I would be mortified if Dan relayed stories of my outbursts. I didn't speak up and admit that I also experience rage, but I should have. There's a perception of women who nag or get angry as being – insert derogatory name for female dog or comparable here – but the truth is, as human beings, we all experience anger. Anger is okay. It's rage – blowing the roof off the house – that isn't okay. Rage is destructive. But anger? Women are allowed to be upset, and sometimes we should be. Often, we should be. Men are allowed to be angry, too. But rage over losing a pair of shorts? Come on, not worth the emotional anguish. Time instead to take a deep breath, think about what's really causing stress, and get on with the day.