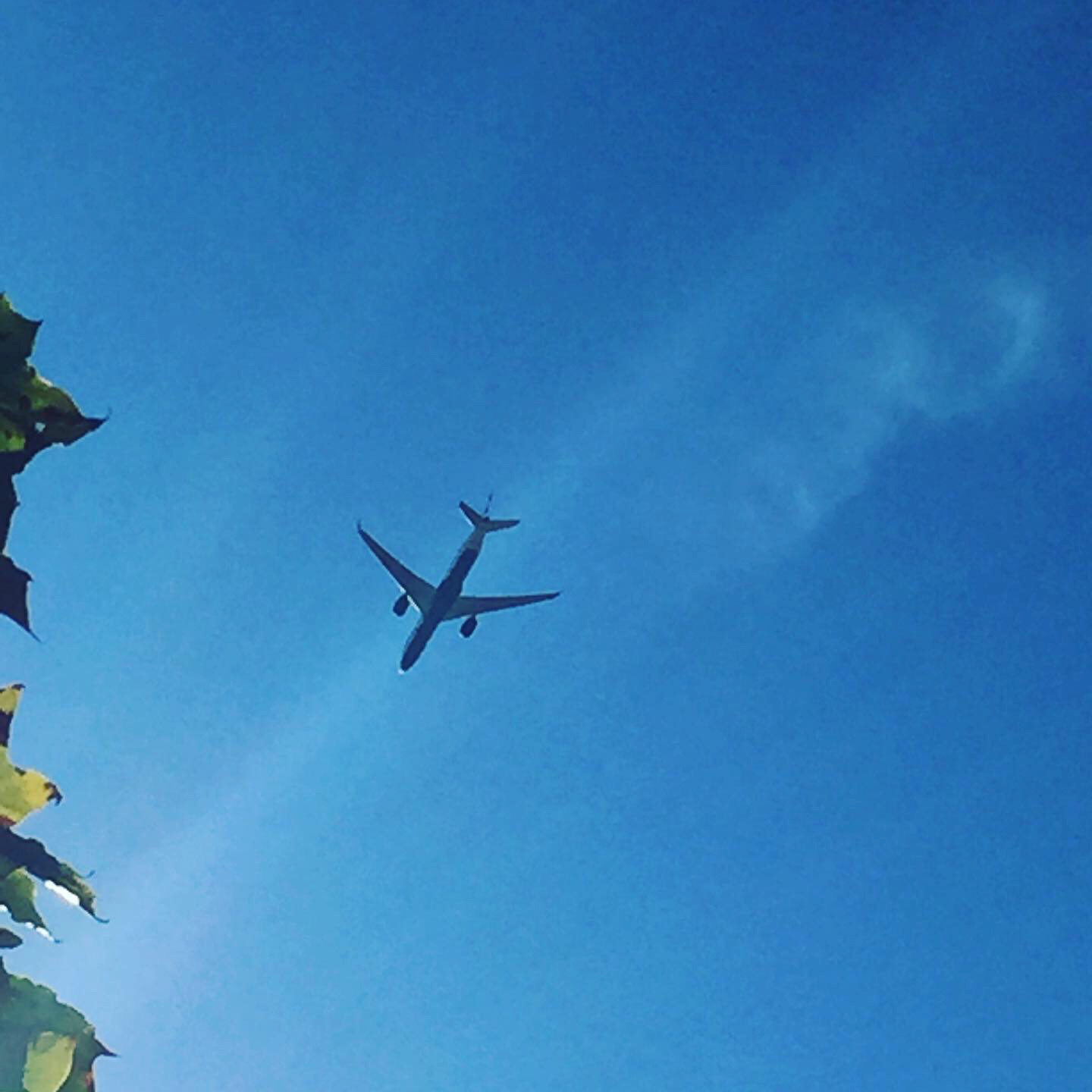 I want to be upfront about something. I love my family; I am grateful for my quality of life and the joy I get from spending my days writing. I love my husband who keeps me particularly happy and understands my humour when I call him "pony" and tell him to "make it rain" a pros pos of nothing, at least not something I could explain out of context (or in context). I love having my kids in school and I feel an extra abundance of affection for their teachers this year who educate them during the day. After Covid, maybe all parents of school-aged children are feeling this way? I'm having these fond feelings while simultaneously repeating a silent mantra in my head. One that keeps popping up. Leave, the voice whispers. Just go.
I'm completely happy in my work life. I love my Master's program, engaging with other writers, having my work reviewed and receiving feedback and criticism and giving that gift back to others. And attending literary events. I'm mostly new to the scene of book readings, workshops and panels and it's been such a rich experience. But I'm missing something. Something Covid has taken from me.
Freedom.
The freedom to connect with others in person, to gather over the holidays and, especially, to travel. I miss travelling. I miss traveling the way you miss an old friend, deep in my bones, like a visceral ache, a phantom limb. The world was there to explore, full of enjoyment and novelty, and now it's not.
The other day, I was in the middle of an online poetry reading session, one that I was truly enjoying, when my eye caught the bottom of the Zoom screen window. The word 'LEAVE' stared back at me in bright letters. Leave. LEAVE. Yes! That is exactly what I want to do. That voice inside me screams louder.
I want to go away; I want to leave right now and be gone, away from here. I tell my husband, "My brain is sick of this place." I am fine, physically, but my mind, my mind is not. I spend most of my day in the same room where I work, sleep and often eat. My mind is craving something new. An adventure. An escape. LEAVE.
I want to plan a trip, NEED to plan a trip. I pull up travel advisories and wow, that's just a whole lot of red. The world is bleeding.
I'm in the head space where I want a vacation to look forward to, a means of escape to break up the dreary winter months ahead. I regularly feel that pull this time of year, but this time, no amount of planning is going to make any difference. Covid will decide when and if I go anywhere.
And I know, I know, this is a small loss in a sea of loses. Only a drop into the pool of our collective tears. But it's how I'm feeling. I'm feeling the loss of experiences I would have had. I'm feeling the activities that have been taken from a chunk of my kids' childhood. I'm feeling like my home has become a box, or so the story goes at bedtime, "The mommy lives inside a box and the walls keep getting smaller and smaller." Penelope's eyes grow wide. "Oh no!" she says, "what happened to the mommy inside?" It isn't good. For one, she feels squished, which makes her want to lash out.
Space. What an interesting construct. Physical, as in measurable dimensions, but more so, mental, parameters of the mind. Having my husband work from homeis wonderful in so many respects, but before, pre-covid, he travelled extensively, and I was used to his absence, to filling that space. Now there is no space to be filled, instead there is overlap. And even when he was around before, he drove on the daily to his office. I had days without children that were to myself, when I had to cater to no one's needs but my own and the needs of my work. Not so in the days of Covid.
"Don't take this the wrong way, but I'm a bit sick of you too pony," I tell him, not unlovingly. But it's more than that. I've been a 'stay-at-home' mom for the past nine years. Finally, FINALLY, and I have been waiting a few years for this, I was getting to the place where I no longer felt like the mommy-in-a-box, caged in. I chose to be home looking after kids and then chose for that time to end. I was regaining my freedom and autonomy. I signed up for my Masters that included two weeks away, AWAY per year and I was so SO excited about that prospect. A break from my family AND the chance to hang out with writers and just write? With the bulk of my time spent at home with my family? Perfect. I was euphoric to be accepted into the program. The trip out east. The New York City getaway. Both since gone virtual. That low-residency piece was the cherry on top. Covid has eaten the cherry, and some of the cake, too.
This isn't just about me needing time away for myself, but it is that too. I'm better for my family when my own needs are met. And I care about them receiving the best version of me, a mom and wife in a healthy head space, not the mommy-in-a-box who feels claustrophobic and desperate. At this point, I don't even know if what I need is to go somewhere else, or if just knowing that I could go somewhere else would be enough. I suspect the latter. Call me spoiled, but I don't do well with being told I can't.
Over the last few years, I've gone on trips by myself. These might be for a conference or to visit a friend, but they are scheduled time away. That space worked its way into my life because I needed it. We all have different needs. Mine involves space and time to myself and in Covid-era, this has become impractical, unsafe and in many instances, impossible. Even going to the library has become perilous.
I am not oblivious to the rest of the world's needs, but I am acknowledging this one small loss, because maybe, just maybe, you feel your own version of stuck-in-a-box. Covid has pushed the walls of our world smaller.
While instant gratification is nice, I do seem to have a knack for the long hall. Writing a book. Long trips. Marathon training. My marriage.
Waiting for Covid to go away is my least favourite activity, but in this case, I want to be around for the long haul and so I will hold off on the gratification piece. Other than solitary dog hikes in the forest, I'm mostly staying home. Sometimes sitting on my hands, watching my mouth, pulling at my hair. But I'm staying home to keep my family safe. I'm staying home to keep your family safe. I'm working through my personal frustrations and dissatisfactions because it's the right thing to do. I'm pushing back against the walls closing me in created within the confines of my mind. I'm especially holding onto memories of past travel, allowing myself to dream about a near future where everyone is vaccinated, the world is safe again, where I could go somewhere if I wanted to and hoping this small grievance and annoyance is all I will have to face.
For the time being, I'm relying much more on a cheaper method of travel. Leave, just go, the voice whispers. And so I pick up a book and fall inside, and that world has never been more appealing.