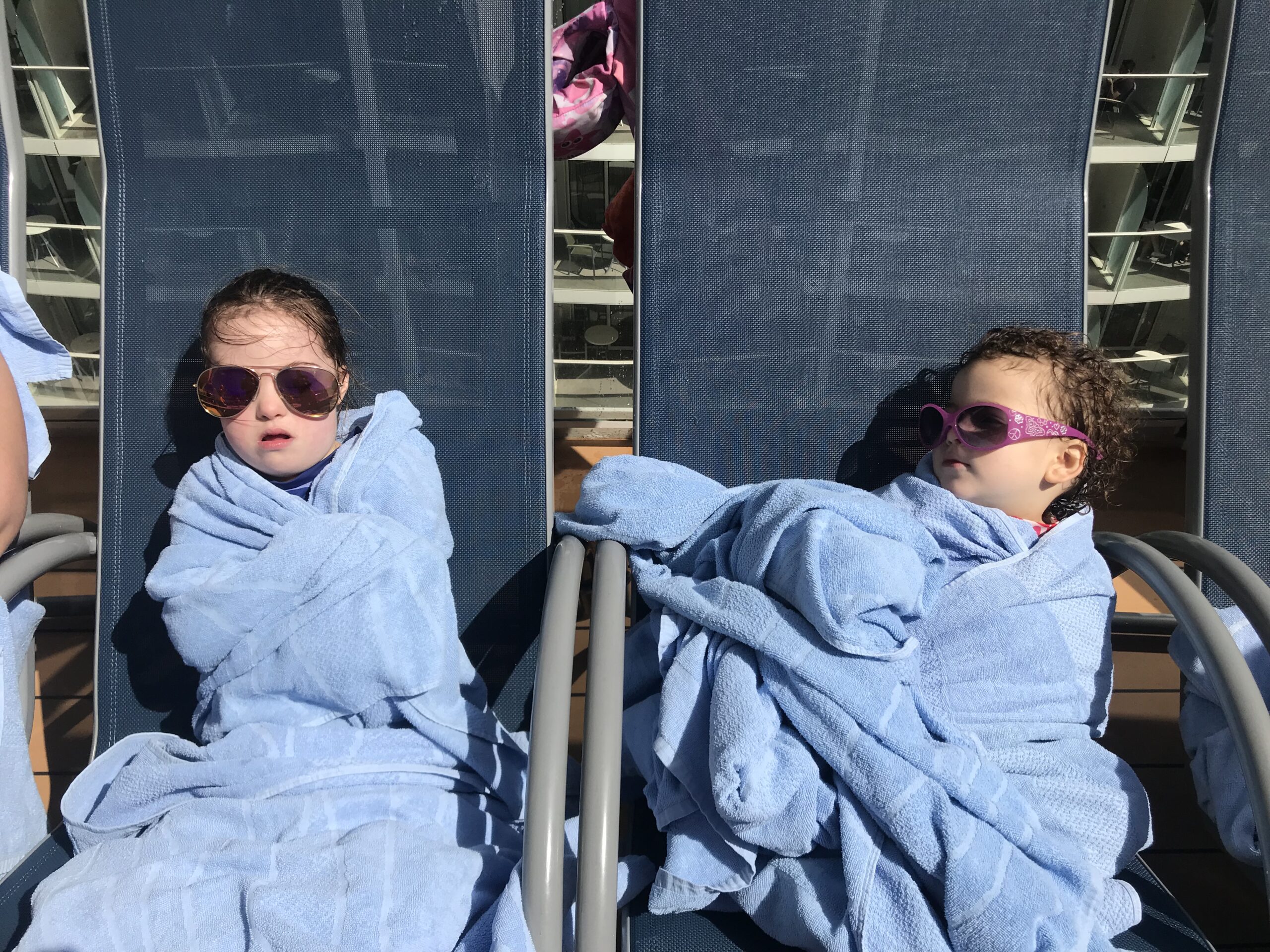 WHAT did she say?
I will preface these stories only by saying that Penelope is a six-year-old with doe eyes and a mop of curls.
The other day, I notice Penelope's on her way to the basement.
"What are you doing?" I ask her, friendly-like.
"You don't need to know that." She answers in a way that stuns me into silence—then laughter.
Atlas is our male dog. Out of the blue, Penelope asks me, "When is Atlas going to have babies?"
We're in a period of deep learning.
While I was attending Kelly Thompson's book launch in Toronto for her newest memoir, STILL I CANNOT SAVE YOU, Dan was home with our three girls, running the show, as one does. I want to take a second to acknowledge the dads who do the work of childrearing in the same way mothers are expected to do the work, which is to say, without expecting any praise or accolades. Of course, gratitude is always welcome and appreciated by either sex. All to say, Dan does the work because the work needs doing. And, as a mother manager, I'm learning (unlearning) that whatever that work looks like, however the job gets done, when I'm away, that's not my concern. I do not need to micromanage my children's father's parenting, and I certainly would not appreciate him micromanaging mine. Who has time for that? We consult with one another, but whoever is in charge ultimately takes responsibility.
After Kelly's event, I got in my car feeling satisfied from a fun, busy evening with friends and writers. I checked my phone.
This is the text Dan sent me. A candid exchange between him and Penelope:
Penelope: can I go for a walk by myself?
Dan: Sure. Have fun.
Penelope: I'll walk to bus stop and back.
Dan: Sounds good. Don't cross any streets.
She leaves and returns shortly.
Dan: That was quick!
Penelope: I turned the corner from our street and it was creepy. It scared the fuck out of me, so I came home.
Now, there's a lot to unpack here, but I think the first most important piece of information to point out is that Penelope knows that the "F-word" is a "bad" word. But she does not know that the F-word is "Fuck". Now she does.
Dan had a nice, civil, follow-up conversation with her about language and what's appropriate for a grade one to say.
Penelope suggested she heard the word from kids at school—perhaps.
We'll never know.