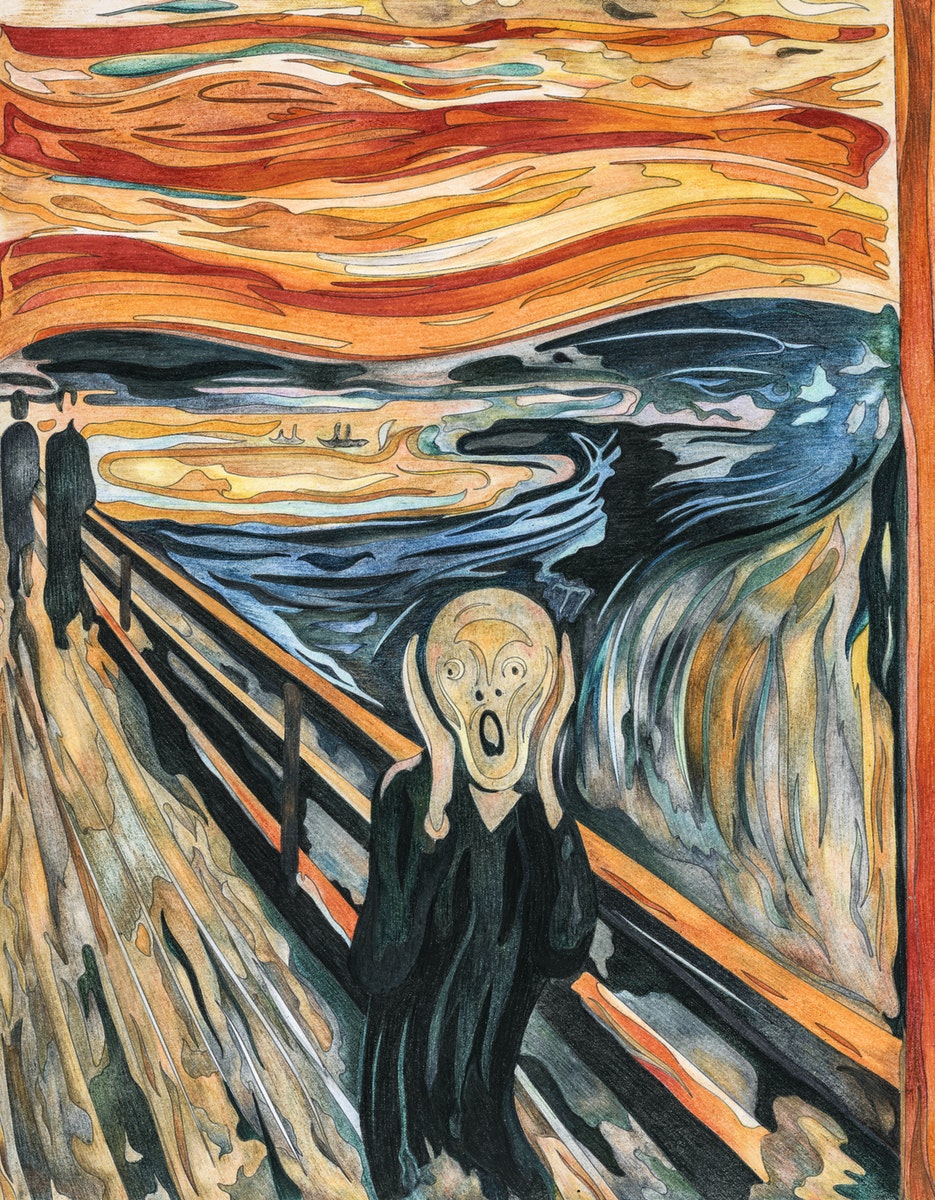 When I look outside my window, the rain is falling sideways, leaving wet streaks, not unlike tears, against the glass pane. Pane or pain? I had a rough morning with my daughter. She got up at 6:30 a.m., brushed her hair for an hour, yelled down at me from upstairs, demanding that I put her hair in a ponytail, while I'm frantically putting together three lunches and breakfasts (plus my own, but mothers don't really count, do we?) I run up quickly and gently pull her hair back, "there you go. Now, please get dressed." Another hour goes by, most of that time she spends eating, which is great. I need her to eat. I take out the garbage, recycling, and green bin in the rain, continue to serve breakfasts, put away dishes. Clean new dirty dishes. Now I'm chopping up veggies and serving bunny mac and cheese into three thermoses and by golly, she's still not dressed. I'm feeling less kind, less gentle, the frustration that has been building up over the past few days of solo parenting is about to boil over.
To aggravate the situation, I have a nagging cold that seems to have gotten worse, with each passing day, instead of better as I hoped. Bring on the Hydra sense and Kleenex box. Saying you have a cold during Covid times is like saying you have the bubonic plague. I'm fairly certain it's a cold, but still. Nobody wants to be sick right now. I'm trying to avoid breathing on my children, desperate for them to stay healthy.
As the minutes tick by, 8:30, 8:37 – Ariel's friend arrives on her bike – 8:42, oh now it's 8:50 a.m. and we really truly have to go. Everyone has eaten breakfast, three lunches are packed in backpacks, agendas are signed, masks have been changed, water bottles washed and filled, hats, mitts, raincoats and rainboots sorted. Children have used the bathroom; some even brushed their teeth. And we could leave and be on time except that one child is buck naked.
That sounds funny, but I am not laughing. Not laughing at all. These moments aren't about the specific incidences themselves, but about the dozen or so other moments of annoyance in the past few days that have boiled me down to this point. No water left in the pot.
Two hours after I first handed her – handed her – the outfit (why isn't she getting it herself?) my daughter looks at me at 8:55 a.m. – we're now to the point of being late – and she says, "No! I don't want these pants." She sits on the ground, wearing only her underwear.
ARGHHHHHHHH
I scream. I rant. I act like a terrible mom. I fail.
The truth is that I can't handle being ignored. And I refuse to relinquish control. These are not flattering qualities, in case you were wondering. The truth is that time presses into my side, making me uncomfortable.
I listened to an interview with experienced broadcaster and author Howard Green and his advice when interviewing was clear: "There is a great, basic, human need to feel understood." Listen, listen, listen, and listen well, he stated.
When I feel my child understands, that they are listening but that they choose not to hear me, I find that infuriating. The problem is, and it's always obvious to me afterwards, it is I who is clearly not listening. I who has misunderstood. When I get angry and scream at a child to get ready, what I'm really asserting is my intense need to be in control. To be the A+ parent. I know this about myself. I am competitive, I want my kids to do things "right", be their best selves, but in addition there's an immense pressure on parents to be the best parents too: get kids to school on time, make healthy litterless lunches, take an interest in their day, check their agendas, do homework, and follow-up with the school as necessary. Prepare healthy meals, spend time with your kids, sign them up for extra-curriculars, make sure they have everything they need (hats, coats and mitts – winter is coming!), Halloween costumes. Pressure, pressure, pressure. Get it right, moms. You have a full-time job? Good – then maybe you'll be able to afford family travel, the ultimate status symbol, and that overpriced house you live in or lifestyle you want to afford. Do you have interests? Good – those you can pursue when the kids are sleeping and you're exhausted. Don't forget to plan time for exercise, self-care, and a wedge of time for yourself! Gosh, not sure when you're going to fit that in…guess you won't. Balancing these ideals is impossible. Yet, I buy whole-heartedly into the rederick of having it all.
The problem is at times I schedule my day so tightly so that I can be the A+ parent, self, student, wife, colleague, etc. that there is little margin for error. For humanness. For the needs of needy children. Children always need something. At bare minimum, love. Let that be the rule and not the exception to the rule. I should have learned better by now.
The truth is also that I'm a bit of a perfectionist.
I scan my email first thing in the morning. I know, I know, nasty habit, but the other day, there was an assignment from my Master's program sitting there. The email came in at 6:20 a.m. my time (my instructor makes full use of his days, too).
I open it and scan for my mark. I cannot tell you how much I enjoy receiving a grade because it's shameful. I like it way more than I should. And this has led me to the conclusion that I'm a total pleaser.
Another truth. After the first assignment we got back, it wasn't enough for me to know I got an 'A', I had to know what grades my peers received. How did I compare. One friend got the same as me, and another scored well, but slightly lower. I felt sick at myself for asking; I regretted the words the moment they came out of my mouth. My intention was not to make someone else feel bad, but to make myself feel good. I am a hedonist. Pour pleasure over my body, please, send good grades my way, fill my pot until it overflows and I'm good and wet. Now boil me back down with the work that it takes to get me to that point. I'll take sick pleasure in the repetition of striving for success.
And that's what it is, isn't it – "success"? To reach success takes grit, determination. Pain. Refusing to quit. The willingness to boil oneself down again and again until there's nothing left or the pot is full to overflowing.
When I do quit, and by quit, I mean cease to be the "good" mom, the "nice" mom, the mom who doesn't yell at her kids, then as hard as I am on my kids, I am that much harder on myself. Don't ever feel the need to shame a mom; no one can shame her better than she can.
I drop my kids off, then sit inside my house on the steps, feeling like a failure when the doorbell rings. Knowing I am sick, a friend decides to stop by with a treat. She sends me a text to let me know the treat is on my windowsill. She has left my favourite drink and a dessert. What act of grace is this? I feel completely undeserving. Isn't that what mothers do best? But I allow myself the first sip, anyway, pour pleasure into my body. Nothing bad happens, the kids are at school, this time is my own. I sit in silence. I slow down. I acknowledge gratitude for my friend, I acknowledge I will try and do better next time with my daughter and I forgive myself. I sit down at the keyboard, latte by my side, and begin to type.
I acknowledge parenting isn't easy, and I'm not perfect, and truly, I don't want to be.